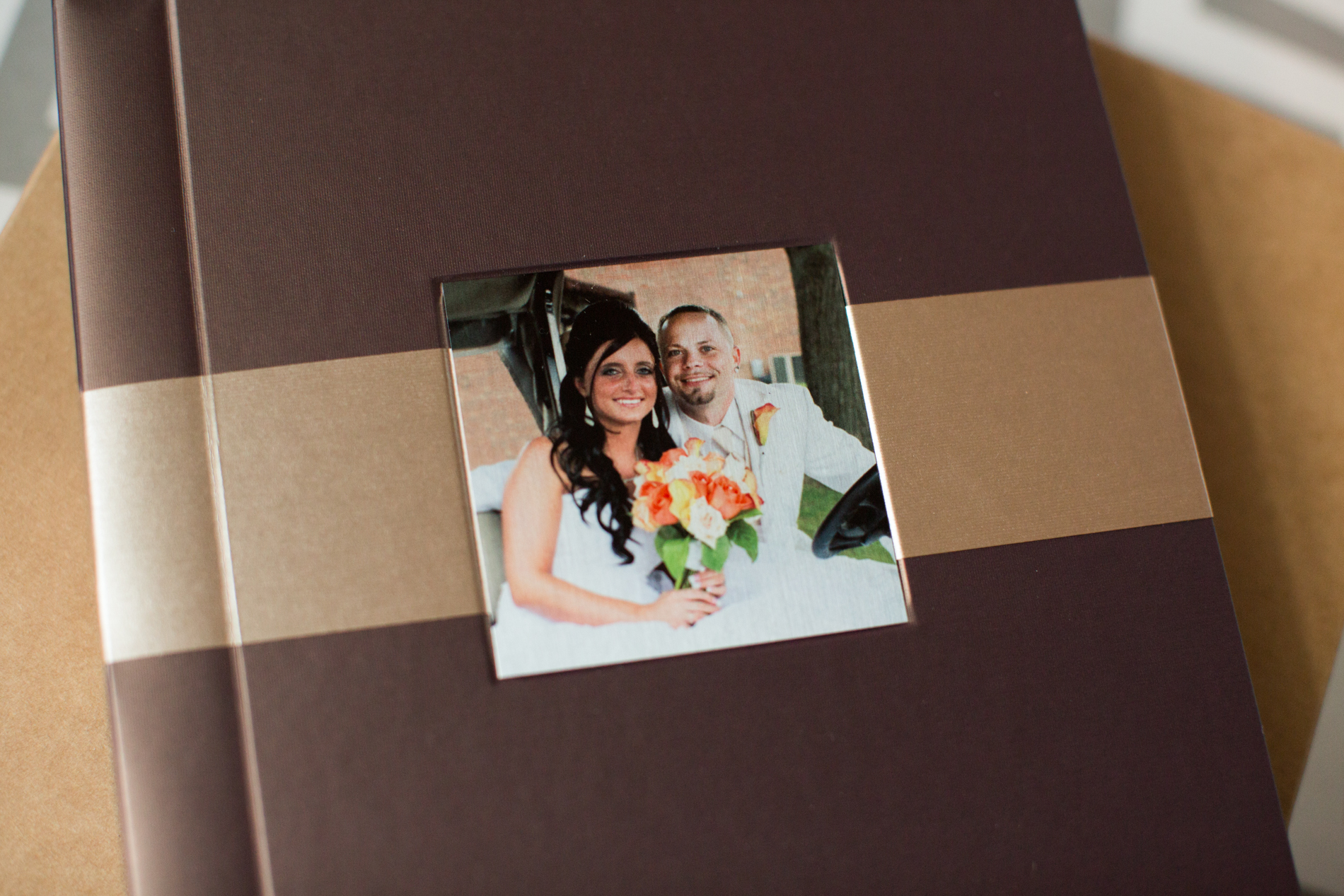 Putting together this wedding album took practically no time at all. From an emotional walk down the aisle, to a rockin' dance floor later on in the evening – there were so many wonderful images to tell the story with!  I loved working with Lauren and Steve to create this small yet gorgeous wedding album. It's not only beautiful, but portable too if they want it to be!
Their fall theme with oranges, yellows and browns made selecting this elegant champagne and brown cover a no brainer. The metal cameo on the cover also stands out perfectly when the light hits it just right. What great choices!
Everyone deserves a beautifully designed and printed story from their wedding day. It's the perfect heirloom to help you cherish your relationship for your lifetime together. So if you haven't considered it yet, now might be the perfect time to work on your own wedding album.
Happy Wednesday everyone!! ~ Erin