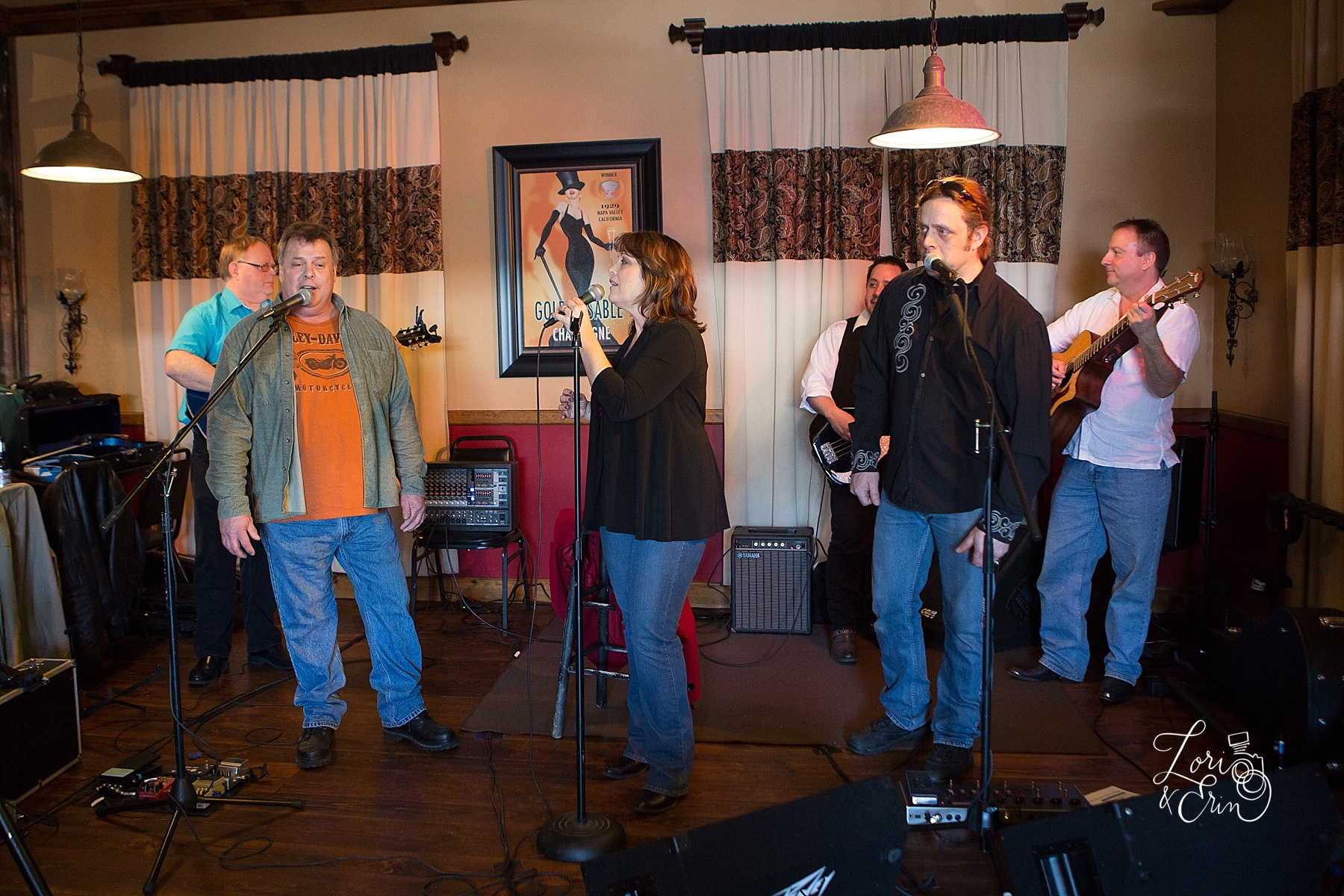 If you've never known someone affected by cancer, you're in a rare group of people. It's never easy, and affects the lives of everyone involved - from the person living with it, to their family and friends. Last May, my Uncle, "Sully" was diagnosed with thyroid cancer. He's undergone two surgeries and bouts of radiation therapy over the past year. All the while, life continued forward and the bills began to pile up for him, my Aunt and their family.
This is not the first time that thyroid cancer has affected someone in my life. And it's not the first type of cancer our family has fought. So it's safe to say - cancer has definitely left it's mark. Not only does it leave scars of the physical kind, but emotionally, and financially as well. I've come to realize that it takes an entire community to help fight it. And this past Sunday - the fight continued, in a great way.
Friends and family came together and organized a Benefit for Sully at Hamlin Station Bar & Grill. Donations from everywhere (including us of course!) poured in with raffle prizes, a silent auction and amazing live bands. If you don't know it, I have a very musically inclined family (myself excluded). My Aunt, Josie Waverly kicked the day off with some fan favorites. Then my Uncle Kevin and band, Dr. Moxy, rocked the stage. At one point, even my own father joined in for a tear-jerking rendition of "Amazing Grace".
While that left me a little teary-eyed, don't think the day was a cry fest. It was so much fun! On top of that watching the outpouring of community support for such a great man, and awesome family, was truly inspiring. A big thank you to those who gave of themselves organizing, volunteering, and donating. No matter how big or small, it all made a difference.
The benefit may be over, but their fight still continues. If you feel inclined to help, you can donate here: http://www.gofundme.com/78y0h0  You could also donate to the American Cancer Society, or a local fundraiser for someone you know. We all know someone who has been affected, so let's all help kick cancer to the curb.
Fight on friends ~ Erin